WHAT IS THE RIVER?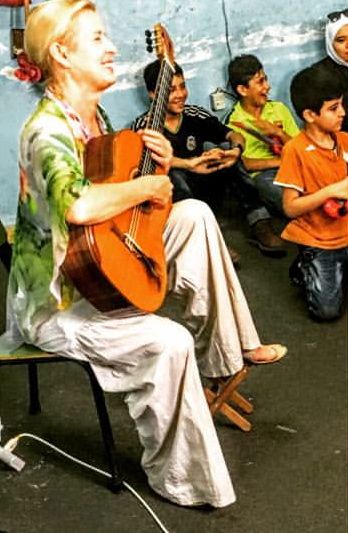 The idea of the river came about while I was working in Beirut with students from war-torn Iraq and Syria.
I wanted to empower them not only to become better musicians but to have an image of beauty and strength that they could remember in the midst of suffering.
I thought back to a magical time I had spent creating a project in the Amazon rainforest. I remembered the natural beauty, exquisite biodiversity and relentless determination to survive and thrive of all of the creatures I encountered.
There were certainly parallels, so I incorporated the image into a vision of beauty they could hold on to and share with others in the midst of tremendous difficulty.
- Susan McDonald -
Founder of Remember the River
The river is both literal and figurative. Within each of us flows a river in which
lives everything beautiful... every lovely image, every exquisite sound, all that
is good and noble and comforting.
Through artistic expression, it is our goal to help those who are suffering to
access the river of beauty within so that they may remember and pass on the
message to those around them that there is still hope .